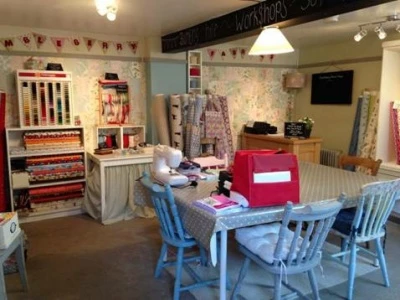 Bumbleberry Fabrics has launched new and exciting sewing and crochet workshops that will be running in June and July. Based at our little showroom in Cotebrook (see attachment here).
From our humble beginnings, working from home on Hockenhull Lane, we had the opportunity to
move into our Showroom and Workshop in Cotebrook last September. We open to the public on Tuesdays and Thursdays, or by appointment.
We are now really pleased to be able to offer a variety of sewing and crochet workshops (including patchwork and machine embroidery) for beginners, or those who are feeling that their skills are a little rusty!
Now we just need to spread the word.
Further information can be found on our website www.bumbleberryfabrics.com