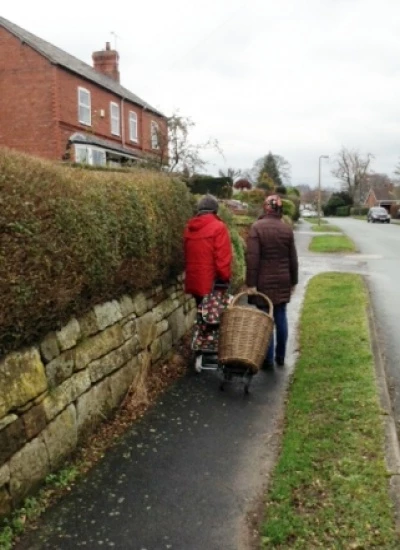 In a bid to reduce our carbon footprint Tarvin residents are shopping "on-foot" and using various contraptions to ensure they are able to carry their goods home in perfect condition.
This has resulted in the growth in pavement traffic as more and more of these "Happy Shoppers" use wheeled trolleys to take large loads home!
Conflict is growing between pedestrians, wheelchair users, and dog-walkers, as they all compete to use the pavements.
Now, two local residents, Kathy & Nicola, have launched a petition for CWaC to install "Trolley Lanes" on the most popular roads in and around Tarvin High Street to ensure their safety when shopping, and to reduce the number of incidents of violence as battle continues on our pavements.
Download the petition here