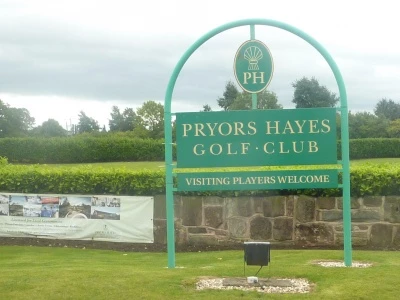 Since Tim and Richard Barnes purchased Pryors Hayes just over a year ago, they have made many changes to the physical landscape of the course. Extensive improvements to drainage and the bunkers were implemented throughout 2014, and since the beginning of this year, remodelling of the water features and the tees has been gathering pace.
There are, however, other changes in the golfing landscape that are not related to physical aspects of the golf course. These are changes to the cultural landscape. While the downward trend in the number of people playing golf regularly since the economic crisis in 2008 is slowing, there are now seven fewer golf clubs in Cheshire alone since the end of 2013.
Golf England, the organisation responsible for the administration of golf in England, has recognised this fact by introducing initiatives such as "Get into Golf", which is about inspiring more people to take up the game and play more often and a new "GolfMark", an enhanced national accreditation scheme to improve operating standards in a club's business activities. Pryors Hayes is one of the first local clubs to seek this accreditation.
These initiatives mean that golf clubs need to reach out to their surrounding communities in new ways. Pryors Hayes is not only embracing this new approach, but is going further by inviting local, non-playing residents to come along and enjoy some of the club's facilities and events. Tim Barnes said "Of course we would be delighted if, subsequently, some people decided to take up golf but we are equally happy to welcome local residents who just wish to enjoy the fine views of the Cheshire countryside over a meal in our Club House Restaurant."
In support of the initiative, the Club House Restaurant has announced a regular Sunday Carvery, operating between noon and 3 pm, with two courses for £9.95. With the recent surprise closure of the Gunnery, another restaurant is a timely addition to local facilities. This appears to be the case as 40 diners turned up on the first Sunday.
For Mother's Day on 15th March there is a special three course carvery lunch for £12.95. To book a table ring 01829 741250