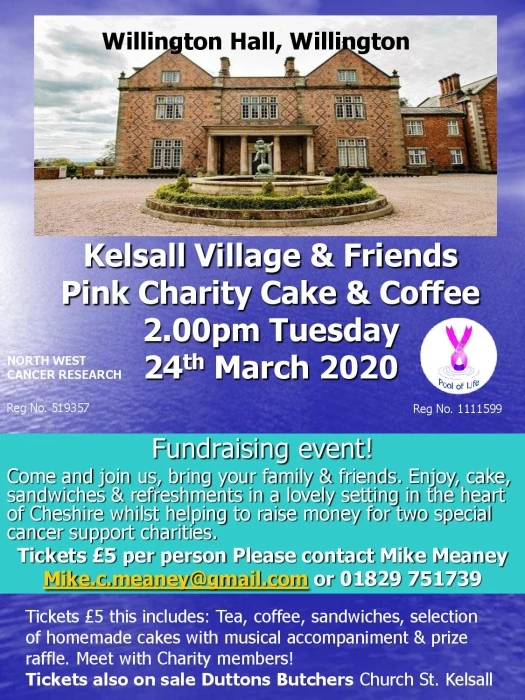 Kelsall Village & FriendsPink Charity Cake & Coffee2.00pm Tuesday 24th March 2020@ Willington Hall, Willington
With the help of friends and neighbours we are organising the above fundraising event for two special cancer-support charities:
NW Cancer (Kelsall Branch) and
Pool Of Life (breast cancer support charity).
Please come and join us, bring your family and friends in the lovely setting of Willington Hall.
Tickets £5 includes: Tea, coffee sandwiches selection of homemade cakes with musical accompaniment and prize raffle. Meet with Charity members.
Tickets: please contact Mike Meaney mike.c.meaney@gmail.com or 01829 751739
Tickets also on sale at Duttons Butchers Church St. Kelsall.