.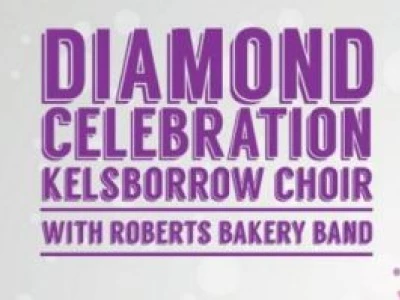 Local registered charity, Kelsborrow Choir (KC), celebrates its 60th anniversary this year, and to celebrate, is holding a commemorative concert at Chester Cathedral.
On 7th May 2016, the mixed community choir from Ashton Hayes near Chester, will join forces with Roberts Bakery Band (RBB) to celebrate 60 years of making music. The Band are enjoying continued success, and 2016 sees them competing in the Championship section at the National Brass Band Championships, alongside Brighouse & Rastrick and Grimethorpe Colliery Bands.
Each year, the KC and RBB raise funds for other local charities and this year is no different, as they are donating the proceeds of this concert to the Hospice of the Good Shepherd.
The Hospice of the Good Shepherd located at Backford in Chester provides specialist care to over 1,600 local people and their families every year. Their treatments include common sense, kindness and compassion at a time when it is needed most. All the support they give is provided for free, and so rely on the dedication and fundraising efforts from the local community, from baking cakes to cycling in Cambodia – it all matters. As demand for their services continues to grow, they now have to raise £7,000 every day, which is a lot of cake sales!
Last year, the Hospice received more a £1,000 from the Choir's Christmas fundraising efforts. It is hoped that this celebratory concert will raise many thousands of pounds, to really support the Hospice and those it helps. Compered by TVs Lucy Meacock and supported by a Championship Band, this promises to be a high-class concert not to be missed!
Concert tickets are £15 and are available from the Cathedral Box Office on 01244 500 959 (subject to booking fee) or www.chestercathedral.com/events/, Hospice shops or from the Choir on 01928 724587 or email robinson_s@live.co.uk, or visit www.kelsborrowchoir.org for more Choir information.
To find out how you can get involved and support your local hospice visit www.hospicegs.com or call 01244 851811.
Ed: Suzanne Robinson is the Publicity Officer for Kelsborrow Choir