By Tarvin Webteam - 9th December 2013 6:00am
Update for week ending 2nd December 2013
There have been 5 daytime house burglaries reported this week; Sunday — Guilden Sutton Lane, Guilden Sutton; Wednesday — Rake Lane, Eccleston; Thursday — Springfield Ave, Malpas; Thursday — York Drive, Mickle Trafford; Friday — Middlecroft, Guilden Sutton. Police are keen to speak to a male described as 40 years, wearing a flat cap. Police are running an operation, with extra officers patrolling those areas targeted by the offenders. Please report ANY suspicious activity straight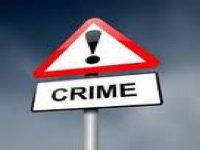 In addition to the above daytime burglaries, there was also an overnight burglary Sandown Crescent, Cuddington, a distraction type burglary at an elderly persons home in Abbots Close, Waverton and an attempt burglary in Quarry Lane, Kelsall. These offences were all reported on Monday
Police have responded quickly to several reports of suspicious activity this week. On Sunday, there was a report of a white van driving slowly round Tarvin. On Monday, another van was acting suspiciously in Guilden Sutton and on Wednesday, a group of males with Liverpool accents were acting suspiciously in a shop in Tarporley. If you do notice anything suspicious, please try to obtain as many details as possible, such as vehicle registrations, vehicle type and colour, details of vehicle occupants.
There have been two thefts of motorcycles reported this week. The first occurred on Wednesday morning from Eccleston Ferry, when a large 1300cc motorbike was taken whilst the rider went for a walk. There were drag marks on the floor, suggesting that it may have been dragged onto another vehicle. On Sunday morning, a rider ran out of petrol on the A533, Dutton, near Warrington. He went to buy petrol, but on his return, the bike had been stolen. Clearly, this must also have been loaded onto another vehicle. If you saw anything suspicious in these areas, please contact the police
On Sunday, there was a report of 50 trees having been cut down near Warrington Road, Acton Bridge.
On Wednesday, a resident on Chester Road, Sutton Weaver heard the window of his car being smashed. Unfortunately the offenders made off before the victim could get any description.
On Friday morning, a resident from Waterside, Frodsham reported that their garage had been broken into overnight and a bike stolen.
On Saturday, a cyclist parked his racing bike outside a shop in Tattenhall. The bike was stolen whilst he was inside. Please make sure that you lock your bike up even if you are only leaving it for a moment.
The run up to Christmas is a busy time for police. This time of year always sees an increase in the number of burglaries. Officers are already carrying out extra patrols and checks in those areas most affected.
In the main shopping areas, officers are also providing extra visible presence to deter shoplifters.
ALL officers will stop any vehicle if they suspect that the driver may have been drinking. Extra routine stop checks will also be carried out. Drink driving puts EVERYONES lives and families at risk. If you want a drink, leave the car at home! The following website will make anyone think about even having just a couple of pints!