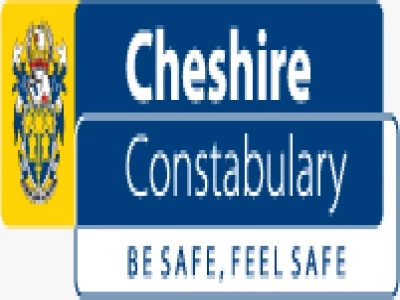 Westernn Rural Roundup – Cheshire Constabulary

There have been a number of arrests made this week for serious driving offences. Last Sunday in Mickle Trafford, both a learner driver and their supervisor were arrested for drunk driving. Both were substantially over the legal limit. The following day, a driver was arrested for drunk driving in Dunham on the Hill. They were approx. 4 times the legal limit! On Saturday, another drunk driver was arrested in Thornton Le Moors. Also on Saturday, a car failed to stop for a patrol in Guilden Sutton. The driver was arrested a very short time later and was found to be drunk and disqualified from driving. These offences have occurred at all hours of the day – early in the morning and in the afternoon, as well as during the evening. Whilst it may be nice to enjoy a relaxing drink during the warm weather, if you do, please do not be tempted to drive afterwards. Two of these reported incidents resulted in the vehicles crashing!
On Monday, two vehicles were stopped having been seen 'racing' each other in the Frodsham area. Both drivers have had a police notice issued to them which allows their vehicles to be seized if either of them are seen driving in an anti-social manner again.
There have been a number of incidents involving dogs this week. There have been a couple of dog bites reported, even though the dogs were with their owners. On Thursday, a normally well behaved dog, out for a walk with its owner, ran out onto the A51 and was hit and killed by a car. The same day, whilst travelling home from work, a dog wandered out of a driveway onto a main road immediately in front of me, causing me to take emergency avoiding action. I challenged the owner who stated that this was very out of character for the dog. All of these incidents have occurred during hot weather when dogs find it difficult to cool down. In such circumstances, many dogs go a bit 'daft' and may act out of character. If you own a dog, please be aware of this and be mindful that your dog may act differently during hot weather.
On Tuesday, some rogue traders were 'cleaning the driveway' of an elderly resident in Tarporley. When the occupants son arrived and challenged the workmen, they made off from the area. This strongly suggests that their activities were not legal or genuine. Please look out for any vulnerable relatives and neighbours to prevent anyone taking advantage of them.
On Wednesday, a number of charity bags were stolen in the Kelsall area, before they could be collected by the appropriate charity. I am pleased to report that due to ongoing work into this problem, three males were stopped and arrested for the offence a short while later.
On Saturday, a number of garden type items were stolen from the rear garden of a house in Dodleston. During the summer months, many people have ornaments, furniture and various other items out in their gardens and it is not always practical to lock them away each night. Please be mindful of what is on view, secure things as well as possible and encourage your neighbours to keep an eye out for you.
Lastly, on Saturday, a cycle was locked up to the cycle stand at Capenhurst railway station. When the owner returned, they found that the lock had been cut and the cycle stolen. If you need to leave your bike unattended anywhere, please invest in the strongest cycle lock that you can afford. If you ever see anyone acting in a suspicious manner in locations where bikes are left, please contact the police as soon as possible.

Regards
Inspector Keith Curbishley
Frodsham Police Station
Western Rural Neighbourhood Police Team
0845 458 6393