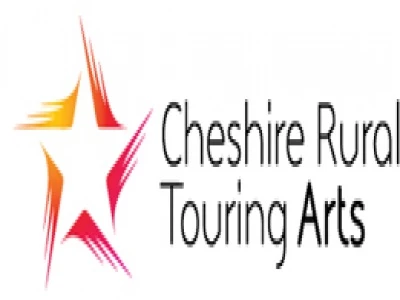 Promoters from a number of Rural Touring venues met at Neston Town Hall on Saturday (Sept 2nd) to take stock of the scheme and to look to the future. Sue and Brian Hardacre represented Tarvin and are delighted to report that the future looks secure.
The first piece of good news was that CRTA, along with all other rural touring schemes in the country, have received future Arts Council funding, and for a four-year period rather than three years as before. This reflects the Arts council policy of supporting culture outside the capital and directing some funds away from large national/regional organisations.
Within Cheshire, rural touring remains healthy and robust. In 2016 there were 74 performances throughout the area which generated £34,675 in income. A Total of 4532 people attended giving an average attendance per event of 61. The figures show a rise across the board with comparable figures from 2015. £6884.00 was generated in online ticket sales with 868 tickets being purchased this way. Significant increases in the number of Twitter followers and Facebook likes were also noted.
CRTA continues to be involved with other arts organisations to develop new work, to increase the diversity of entertainment offered and to ensure the best possible financial rewards for both promoters and performers.
There are concerns however. The addition of VAT to ticket prices, a requirement from HMRC, is a potential problem. Tarvin, along with a number of other venues, already has a ticket price of £10 for adult shows and feels that this is the highest they can reasonably charge, so must absorb the VAT element. Promoters will be monitoring the bottom line with concern in the next couple of seasons. Sue says "While Tarvin does not seek to use theatre performances as a fund raiser as such, we do like to cover costs and get some return from the hard work put in the promote the events. Consistent losses could force us to reconsider"
Attracting new audiences continues to be an issue. The average age of audiences tends to be 50/60+ and while their support is very much valued, all promoters are aware of the need to attract younger people. There was also a recognition that the cost of creating new work and maintaining touring schedules was rising fast and that there are fewer small theatre companies in the market and an increase in the number of one person shows to choose from. Reflecting that trend, the afternoon session showcased two story-telling performances; Sam Brady gave an exert from his show Kindness which outlined his personal journey from financial consultant to performer via a period as a Buddhist monk. Emily Hennessy gave a fascinating glimpse into Hindu mythology with a tale about the great goddess Kali. Both shows will appear on the menu next season.
The two shows on offer in Tarvin this autumn are:
Tales of Birbal – folk tales for children – Friday November 3rd at 6.00pm
Wuthering Heights – the Bronte classic – Saturday November 18th at 7.30pm
Tickets for both these events are now available online at www.ticketsource.co.uk/cheshireruraltouringarts and will be available for sale at the Post Office later.