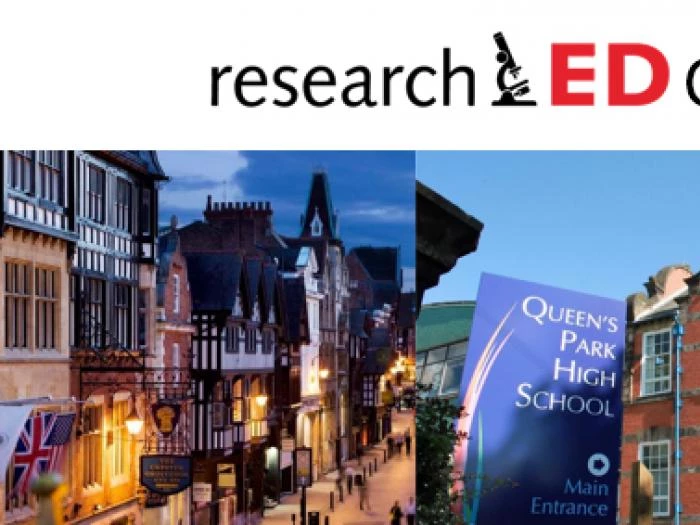 Cheshire Vale Teaching School Alliance (formed by lead school Tarporley High School and Sixth Form College) are delighted to announce that they will be hosting the first national ResearchED Conference to come to the northwest. The conference will be held at Queen's Park High School in Chester, on Saturday 18th March.
ResearchED conferences, founded by Tom Bennett and Helene Galdin-O'Shea, are grassroots networking and CPD events designed for all who are involved or interested in education – teachers, leaders, governors, practitioners and providers of all kinds. The events attract a broad range of high profile speakers from across the educational spectrum and this event is no exception.
Headteacher at Queen's Park High School Lyndsay Watterson said "It is a privilege to be able to welcome such a prestigious event in the world of education to our school and to the northwest. We would encourage anyone involved or interested in education to come along to what will be a thought-provoking day filled with many inspirational workshops and sessions."
Tarporley High School and Sixth Form College Headteacher Sarah Lee also added, "It is a pleasure to be co-hosting this event with ResearchED. The profile of ResearchED conferences has grown enormously in the last couple of years and this event provides an exciting opportunity to bring together and share the most effective approaches to teaching and learning with the northwest and beyond."
The theme of the conference is 'ResearchED: Where to start and where next?' providing delegates with sessions including an introduction to educational research evidence, a focus on evidence-informed leadership and translating evidence into classroom practice.
Tickets are excellent value for money (£22 including lunch) and there will be a number of different sessions for delegates to opt into throughout the day.
Tickets can be purchased via the ResearchED website here:http://www.researched.org.uk/event/researched-cheshire