A much-loved part of Christmas in Tarvin is the christingle service held at St Andrew's church on Christmas Eve. The church is always full to capacity for this service and 2017 was no exception as over 340 children and their assorted relatives packed into St Andrews.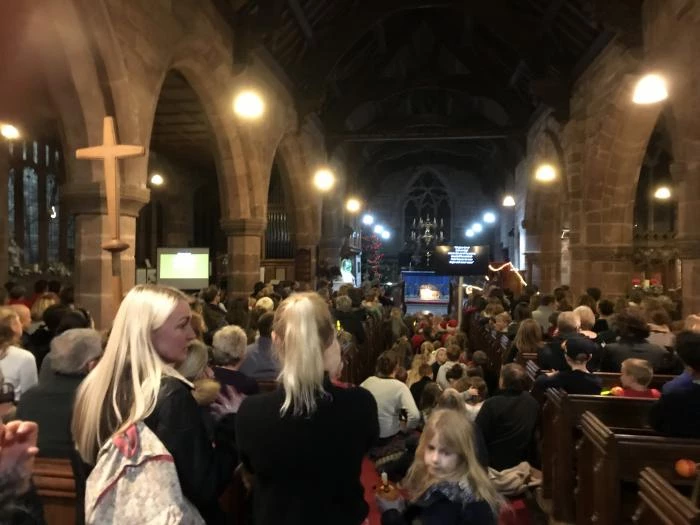 The christingle service began in Germany in 1747 and has become a traditional part of Christmas in our country over the past 50 years. The Christingle itself is a powerful Christina symbol. The orange represents the world and the red tape around the centre stands for the blood shed by Christ. The sweets and dried fruits stand for God's creation and the light stick at the top symbolises Jesus being the light of the world.
Collections from the service are donated to The Children's Society which helps children in need throughout the country.