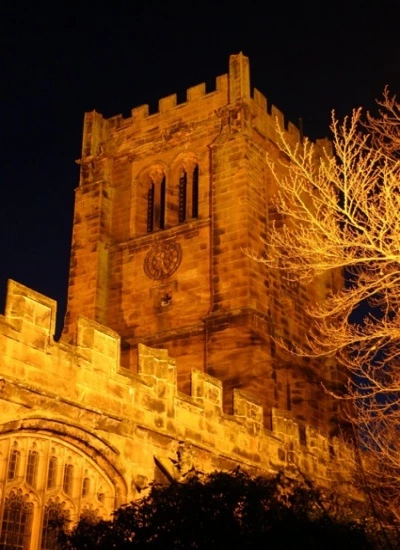 On Friday 12th December at 7.30 p.m., Michael Reynolds, Director of Music at St Andrew's Church, is bringing together three of his choirs to St Andrews. St Andrew's Adult Choir & Tarvin Youth Choir will be joined by Chester Chorale in an evening of Christmas Music & Readings. Tickets will be available at the door for £5, inclusive of wine and light refreshments.
The Chester Chorale was formed in 1982 by Barry Ball, then Director of Music at The King's School, to provide the parents of pupils and the staff of the school with an opportunity to participate in, and contribute, to the musical life of the School They have tackled major works included Mozart's Mass in C minor, Rutter's Requiem and Haydn's Nelson Mass. With a membership of some 50 voices, it is a true community choir. Michael Reynolds was appointed as it's conductor 12 months ago.
Michael also directs the adult choir which provides the regular music in St Andrew's, and three years ago formed the Tarvin Youth Choir.