Wednesday 6th December was the occasion of Tarvin Methodist Women's Fellowship' Christmas dinner held in the Methodist church. The excellent meal was served by outside caterers so that all the ladies were able to sit back and enjoy their meal without worrying about the washing up. A very happy sociable occasion enjoyed by all who attended.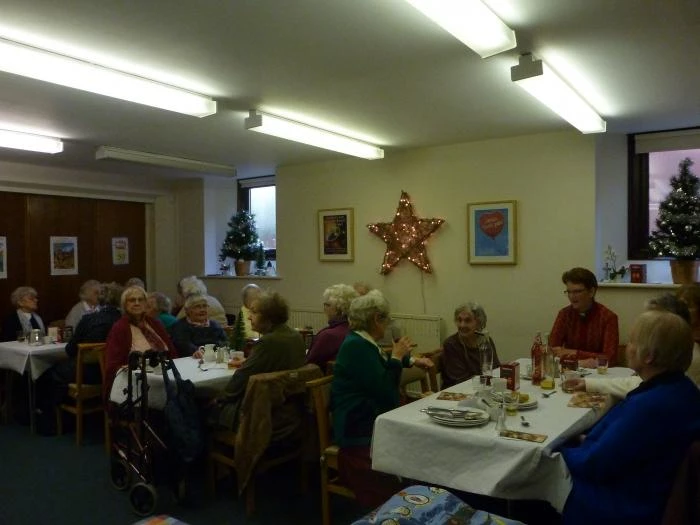 The Women's Fellowship meet every second Wednesday in the month at 2.30 in the Methodist Church. This is a devotional meeting, always with a speaker followed by tea or coffee and of course biscuits!
It is attended by people of all faiths and none and everyone is welcome.
The next meeting will be a Carol Service on Wednesday 20th December at 2.30 and the first meeting of the new year will be on Wednesday 14th February.