Unfortunately the 2013 Tarvin Christmas Market which was planned for Saturday evening, 30th. November, has had to be cancelled owing to insurmountable problems over insurance for the event.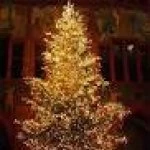 The organising committee is extremely disappointed that it has had to make this decision, particularly as the Market was fully subscribed, but it is felt that this is the correct course of action to take in order to ensure that all legal obligations are met.
The committee would like to say thank you to the local organisations and stallholders who had already booked stalls and also apologise for any inconvenience.
All monies already paid will be fully refunded.
Thanks to all who were involved in this event.
Lyn, Joan and Jo
Organising Committee for Tarvin Christmas Market.