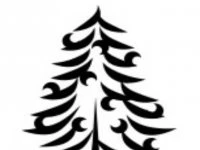 It was so good to see the Tarvin High Street buzzing with activity last Saturday evening and it really created a great community atmosphere. Father Christmas had a very busy time.
There are so many 'thank yous' to make because the Christmas Market could not have happened without the support of individuals, local organisations and businesses and the Churches all working together – but that is what a village community is all about ....
So thanks to everyone and hope that the Christmas Market was enjoyed by all. (Ed. I am sure the hundreds who turned up on Saturday would like to say a huge thank you to Joan & Lyn for putting the show together)