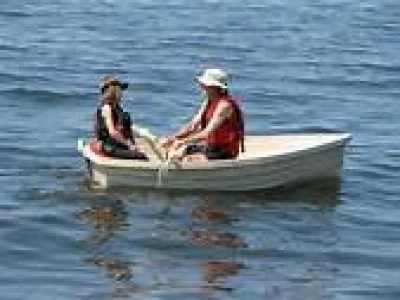 Church Street Flooding
If you are a small child with a pair of wellies, then the last few weeks will have been great fun – puddles galore! However the situation for Tarvin's grown-ups has been less than pleasant and the regular flooding along the west side of Church Street a considerable nuisance for the many residents who use this path to get into the village centre. A recent site visit from an engineer from Chester West and Chester has given the Parish Council hope that improvements can, and will be made.
Just before the Second World War, the existing highway was laid leaving a wide grassy area and an old pavement often below the level of the road. Many of the houses and businesses that front the pavement have sloping drives that channel rain water onto the tarmac, and the undulations in the surface making it difficult for all the water to drain away satisfactorily. A permanent solution would be to re-level and repave the whole area from Manor Court to the Greenacre Garage, but a budget for this would not be forthcoming at the present time.
The Engineer, Mr Orme, is confident that a new shallow gully and the relaying and re-grading of a key drain will enable rain water to reach this drain and disappear. He acknowledged that work must ensure that no extra trip hazards are created, the route is well used by elderly residents.
The flooding around the garage entrances is also a problem that will require more thought as the levels are more confusing and the existing drains poorly placed. However there may be improvements that can be made that would be cost effective and cause minimum disruption.
The Parish Council were advised that a scheme of works would have to be drawn up and then sent to contractors for costing. It was hoped that funding could come from a designated Small Works Scheme, but if the cost was too great the work would have to compete for funding against other major schemes in the CW&C area.
The Parish Council is aware that this is a problem that is not constant, but that improvements would be greatly welcomed. This issue will remain live on the agenda until a solution is found.