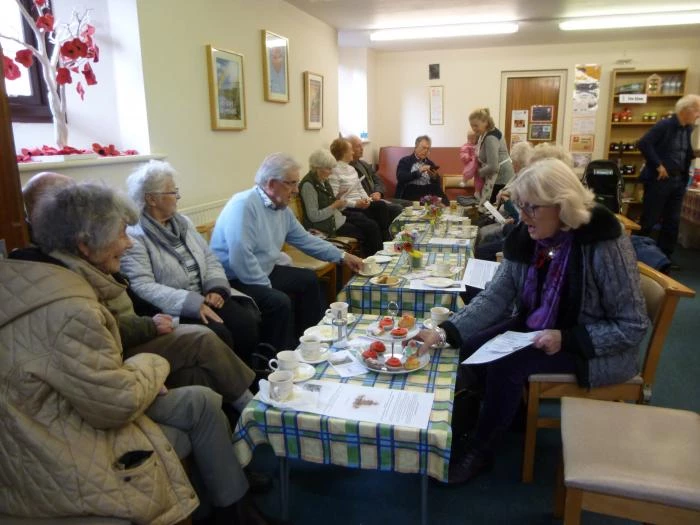 Our grateful thanks to all who made the coffee morning held at Tarvin Methodist Church on Saturday 10th November, in aid of British legion, such a success. With poppy themed cakes and a singalong of wartime songs the atmosphere was sociable and relaxed but also reflective.
A moving poem read by Sybil reminded us of the reason for the commemorative events held during the weekend and over the previous weeks. The sum of £76.00 was raised by donations for coffee and cake.
The making of the poppy display has been a bringing together of people and friends from all organisations and homes across the village. We would like to thank everyone who has been involved in any way. The community spirit this generated was incredible
Our thanks also to Jacqueline Wilson Funeral Services for the generous gift of netting for the poppy cascade and for their encouragement.