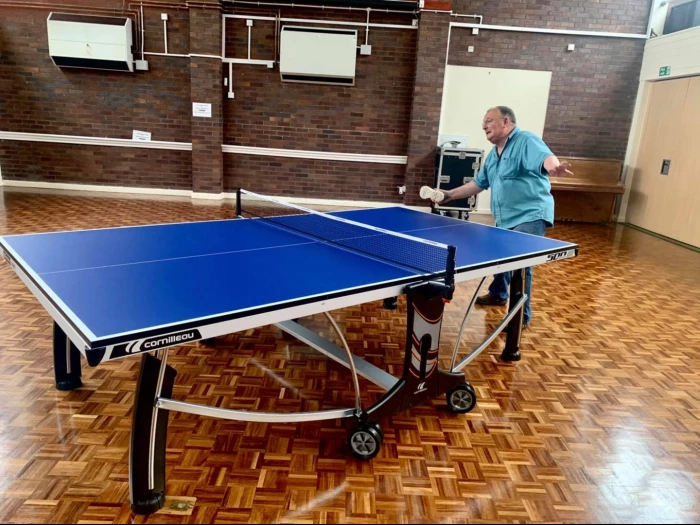 The Community Centre is delighted to be able to offer the first open session to try out the Table Tennis Tables from 11.30 am until 1.30 pm on Friday 13th August. Anyone who is interested is cordially invited to come along and have a go. Bats and balls will be provided.
Vice-Chair Sue Hardacre says "After the effort to build the tables, we are keen to see how popular the activity will be. We hope that there will be a group of people who can form a club, either formally or informally, and that there will be at least two sessions a week. But let's start slowly, especially as it's the holiday season, and many people may be away."

The session is intended for adults, though no one will be turned away on Friday if accompanied by a grown up. Sessions at first are likely to be in the daytime with Mondays, Wednesdays and Fridays being the likely days available. Running a club for youngsters is not currently being planned, though access via the Scouts and Guides may be possible in the future.