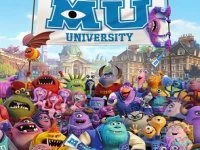 Just a quick reminder that the Family Film Night will be this Friday with MONSTER UNIVERSITY being the feature film. Tickets are on sale at the Post Office or on the door.
Our next big event is the Autumn Fashion Extravaganza on Saturday October 5th at 7.30pm. This will be a super evening with clothes byImaginationof Tarvin, sparkling wine, light refreshments and a wonderful raffle. Tickets are only £10.00 and are available from the Post Office, Imagination or from 01829 741962/740868.
So that we can get the catering right it would be most helpful if you can get your tickets in advance if at all possible. It is not often that we use the word 'glamour' in relation to the Community Centre, but we will do our best to bring the sophistication of the Paris catwalks to Tarvin.
All proceeds from this evening will be for the Community Centre funds and the plans that the Committee have for the refurbishmentwill be available at the Community Centre for you to comment on.
Hope to see you on both Sept 27th and October 5th