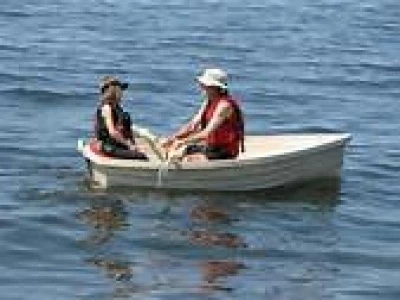 All businesses welcome regular customers, those who keep coming back again and again for your goods and services. The Community Centre is no exception and really values the relationship it has built up with Ashton Hayes Theatre Club.
The Centre is delighted to be hosting their latest production, The Cripple of Inishmaan, on Tuesday March 18th and Thursday – Saturday 20th – 22nd. The shows start at 7.30pm.
The play, by Martin McDonagh, is set in a remote island off the west coast of Ireland in 1934 and is described as 'disgracefully funny'. It has recently been performed in the West End with Daniel Radcliffe in the starring role and is soon to transfer to Broadway.
The Ashton Hayes Theatre Club has been going since 1958 and has been attracting sell-out audiences since then for the high quality of their productions. However amateur their status, their approach to the theatre is always utterly professional. They have been using the Community Centre since 2009 when their own village hall became unavailable and the stage in the Community Centre was renovated – a very happy coincidence.
The Theatre Club are delightful customers for the Community Centre, they pay a fixed fee for the use of the hall for both their performances and some rehearsals and they take responsibility for all the marketing, publicity and catering. Though the Committee is happy to support this with some advertising, their performances offer an opportunity when Committee members can sit back and relax in the audience!
The Club stages two productions a year and one always involves the younger club members. They perform plays by a huge range of writers, from Arthur Miller to Alan Ayckbourn and from Chekov to Shakespeare. Like all Theatre Clubs they have a limited range of actors to cast from but this never seems to limit their ambitions. Over the years they have built up a very loyal following and it is the Community Centre's desire to emulate them when it comes to their own theatrical productions put on as a Cheshire Rural Touring Arts promoter. We still have a bit of a way to go!
There is a small problem for the Theatre Club however. They are struggling to get sufficient people to help in backstage roles – lighting, costumes and stage management. These are vital roles that ensure that what the audience see is as perfect as it can be. So, if you would like to be part of this wonderful community group, do give Yvette Owen a call on 07707 830286. She will also be delighted to sell you some tickets as well!