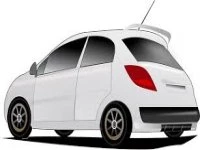 Cheshire Community action run two volunteer car schemes. These provide a lifeline for elderly, frail or disabled people who don't have a car and have difficulty accessing public transport and who would otherwise be very isolated. This may be due to a lack of provision in their area, poor mobility or disability, being housebound and/or vulnerable.
The schemes operate in the Chester and Crewe and Nantwich areas (the old borough council). The Chester scheme has over 30 volunteer drivers and more than 200 passengers.
Journeys cover health appointments, including at hospitals, trips to the shops, visiting friends and relatives and so on.
With over 40,000 passenger miles per year from local journeys, CCA and their volunteer drivers are regularly reminded by passengers of how important the service is to them.
There is a leaflet available click here
If you:
Are interested in becoming a volunteer driver;
Are interested in registering to become a passenger; or
Know someone who would really benefit from this service,
please contact us on 01606 350042 or use this contact form.