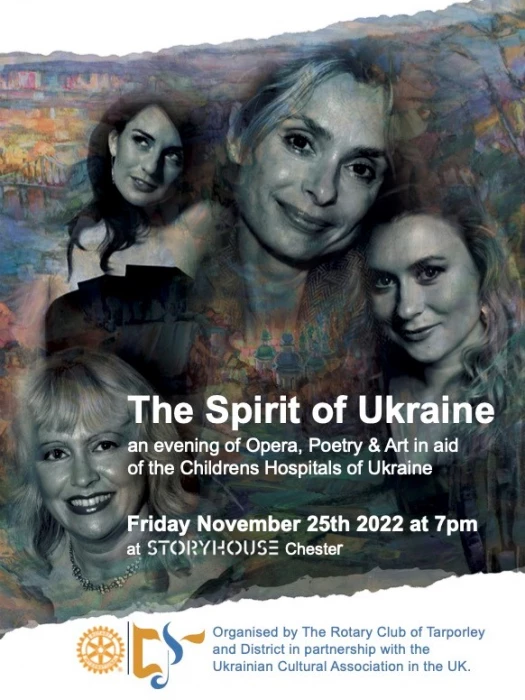 We are all aware of the terrible situation in Ukraine. The Rotary Club of Tarporley are organising an evening of music, poetry and art in aid of Ukraine children's hospitals on 25th November at Storyhouse, Chester.
More details of the concert and the fund raising effort can be seen here.
Tickets are available at Storyhouse box office.
People can also donate here