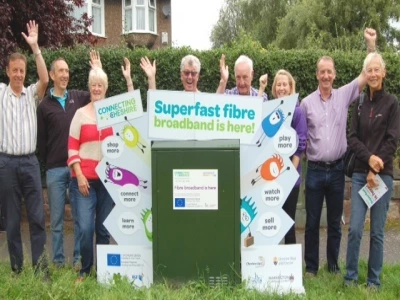 Connecting Cheshire has published its newsletter for July 2016, click hereto download
Connecting Cheshire is continuing to spread superfast broadband throughout Cheshire, with the latest switch ons in Aston and Nantwich making sure over 1600 additional properties now have access to the faster speeds.
The Newsletter includes an article on local business Veracity Digital, based in Chester who are specialists in video and tv production, and using superfast broadband to shoot more scenes in High Definition 4K, boosting productivity.
Connecting Cheshire attend a number of events throughout the year and will be attending the Tour of Britain cycle race which includes the Congleton to Tatton Park stage on Tuesday 6th September, why not pay them a visit and see how you could benefit from Superfast Broadband!