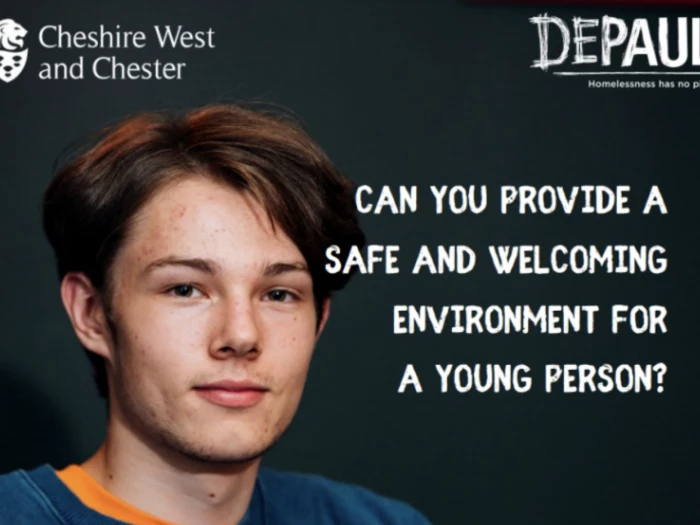 Depaul UK is urgently looking for hosts to support young people in Cheshire West and Chester
The national youth charity Depaul UK are working with Cheshire West and Chester Council to find Supported Lodgings hosts.
Our aim is to find local heroes, just like you, who are willing to offer up a spare room, cooked meal and a listening ear. If you have a spare room and the willingness to open your home, you could support this initiative and provide a safe space for a care-experienced young person.
Cheshire West and Chester Council want to create brighter futures for care-experienced young people, aged 16-17, through a supported lodgings scheme with Depaul UK. This heart-warming initiative places young individuals with volunteer host families, offering a safe environment to pursue their studies and achieve success.
Read more about Depaul's current projects here: https://www.depaul.org.uk/stories/
To find out more about becoming a supported lodgings host contact: supportedlodgings.cwc@depaulcharity.org.uk or you can find us online: https://www.depaul.org.uk/projects/supported-lodgings/
Depaul UK will also be hosting online information sessions: Every fourth Wednesday of the month 18:30 – 19:00
https://www.eventbrite.co.uk/e/691546473117