TARVIN CHRISTMAS FESTIVAL AND MARKET 2014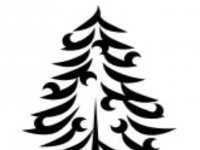 The posters are up, all the stalls have been taken and the entertainment has been confirmed so this means we are now on countdown with under four weeks to go until Saturday, 6 December, for this year's Christmas Festival and Market.
We have just been informed that Hugo Deynem, the Deputy Lord Mayor of Chester and one of Tarvin's Borough Councillors, has agreed to open the Market. We are extremely indebted to our local Borough Councillors – Councillor Deynem and Councillor Leather – for the generous funding they have given us from their Member's Budget. This money is being used to help pay for insurance, the road management company and a proportion of the cost of hiring the stalls.
A big thank you must also go to Tarvin Parish Council for their contribution of £200. It is both amazing and frightening as to how much it costs to put on an event of this nature, so do please give us your support.
We would at this stage like to draw everyone's attention to the fact that the Tarvin High Street will be closed from 12 noon to 11.00 pm on Saturday, 6 December. To keep everyone safe the road has to be closed during the erection of the market stalls, the electrical installation, the event itself, the taking down of the stalls and the tidying up afterwards. This inevitably takes a long time so please bear with us. The High Street will be closed from the junction with Hockenhull Lane to the junction with Church Street. The road closure will be controlled by Amberon, a specialist road management company.
We do hope that this will not cause anyone too many problems and that everyone will feel that the fun of the event itself will more than compensate for any inconvenience.
Do keep checking Tarvinonline for further updates.