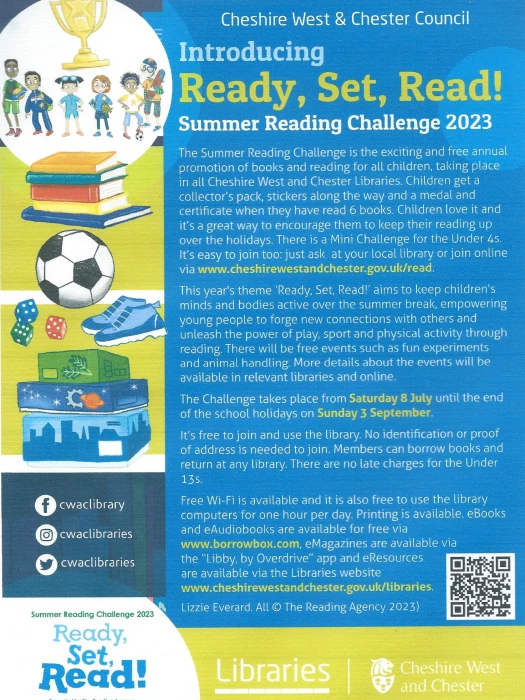 It's that time of year again and libraries are getting ready for the Summer Reading Challenge. This year's challenge is called Ready, set, read! and it is hoped that as many children as possible to take part. Children will be encouraged to read by being given core packs for joining the challenge, stickers when they read books and a certificate and a medal when they complete the challenge. Younger siblings can join too with the Mini Challenge. Also there are lots of events planned for children in the libraries.
This year's Summer Reading Challenge aims to keep children's minds and bodies active over the summer break, empowering young people to forge new connections with others and unleash the power of play, sport and physical activity through reading. The Summer Reading Challenge is a great way to enjoy reading, in all formats, over the summer holidays. Whether it be a book from the library or an eBook or eAudiobook from the digital collection, there's something to suit everyone's interests and reading abilities.
Join Ready, Set, Read in the local library or online. CW&C have also produced a promotional video which can be accessed via this link.
Ed: Click on the poster to enlarge it.