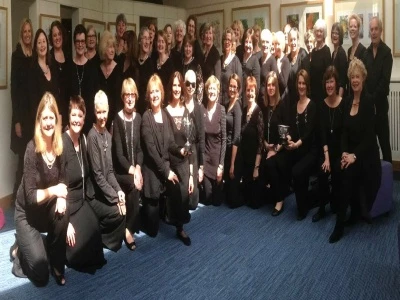 Decibellas Women's Choir next fundraising Concert – What a Wonderful World! A Celebration of Light
The theme of the concert is the concept of 'light'. Whether this means 'enlightenment' or 'light prevailing over darkness' or 'good prevailing over evil' the notion of light seems to hold special significance for many traditions.

It will be a unique and exciting evening with musicians and dancers from across the region joining together to create a memorable and meaningful event.
We'll be raising funds for Northern Lights, a charity that gives children with life limiting illnesses a Christmas to remember and Sightsavers, a UK based charity working to prevent blindness internationally.
Saturday 26th November
St Boniface Church Bunbury 7:30pm