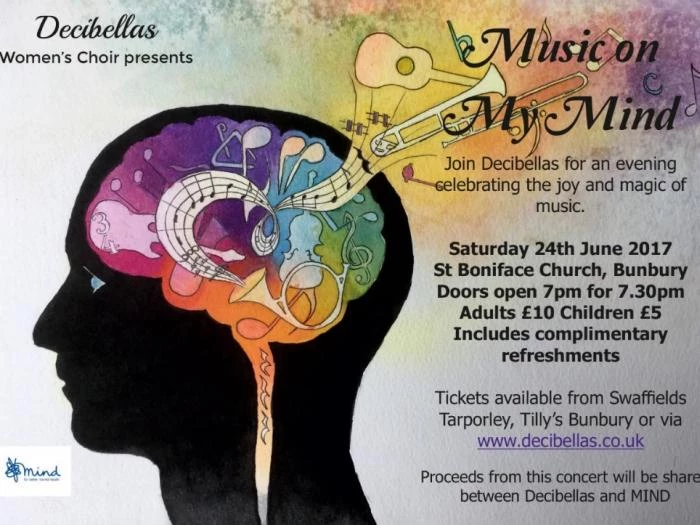 Join Decibellas Women's Choir, led by Music Director Marcus Williams for an evening celebrating the joy and magic of music.
Music can have a transformative effect on mind, body and soul. The choir will be performing an eclectic repertoire, from toe-tapping popular songs to classical pieces that make your soul soar, but one thing is for certain, you're sure to leave with a spring in your step and a smile on your face!
Tickets are £10 for adults, £5 for children and includes a post concert tipple or two!
The concert is in aid of MIND, the mental health charity.
Saturday 24th June 2017
St Boniface Church, Bunbury
Doors open 7pm for 7:30pm
Adults £10 Children "5
Includes complimentary refreshments
Tickets available from Swaffields Tarporley, Tilly's Bunbury or via
www.decibellas.co.uk/boxoffice
020 8995 9495 |
Mob +44 (0)778 553 7765 | djowett@outsourcedevents.com