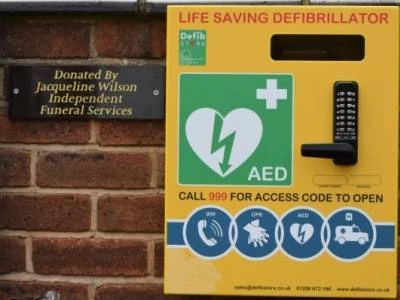 A defibrillator is to be provided in the old telephone kiosk in Oscroft and the North West Ambulance Service will provide training on its use . To install this, some electrical work will be needed.
A key part of any installation that is key locked with a numeric pad to prevent vandalism are instructions to phone 999 and give the location and then the user will be provided with the code.
Tarvin Parish will then be the proud owner of 3 defibrillators with the first two located at the Community Centre (read here) and on the High Street ( see article) next to the Village Notice Board.