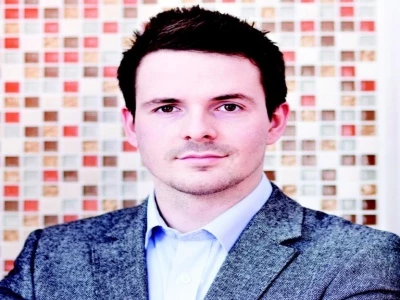 TarvinOnline has been publishing local news for only just over a year but this will be the third time that we have written a story about new licensees at the George & Dragon. In September 2013 the new lease holder was Richard Chamberlain and then in January 2014 it was Rob & Lyn. Now in September 2014 it is Matt and Charvelle.
Is there a difference? Well yes I think there is. The first two articles went into some detail about the new tenant's previous experience in the pub trade but the big difference this time round is that Matt and Charvelle are new to the pub and hospitality business! Matt Case's background is running a successful jewellery business in Liverpool. He won the Best Jeweller accolade in a Lifestyle Magazine in February 2013 and though this does not seem to have any obvious connection to running a public house, he obviously has an excellent track record in the retail trade. Past experience does not seem to have been a good prediction of length of stay at the George and Dragon and so maybe a new vision and a fresh approach will succeed. At least Matt has been a winner in his last role which can only give him confidence in his new role.
In one respect there will be continuity. Matt wants to make the George and Dragon a community pub and he is promising some surprisingly competitive prices for both the drinks and the food to attract local residents. Presently cleaning and redecoration is taking place and Matt promises there will be some surprises when the George & Dragon reopens on the 18th September.
Matt said "I have to say the welcome we have received so far has been incredible. We have barely made it away from the cleaning as it's a real race against time to get the George & Dragon up to standard. But we have already been so warmly welcomed by so many"
Ed: We wish Matt and Charvelle every success because the George & Dragon is an important social meeting point for many Tarvin residents. As evidence of Matt's commitment to the local community he has already promised to honour the voucher given by the previous tenants for the winners of the draw for the Community Centre questionnaire.