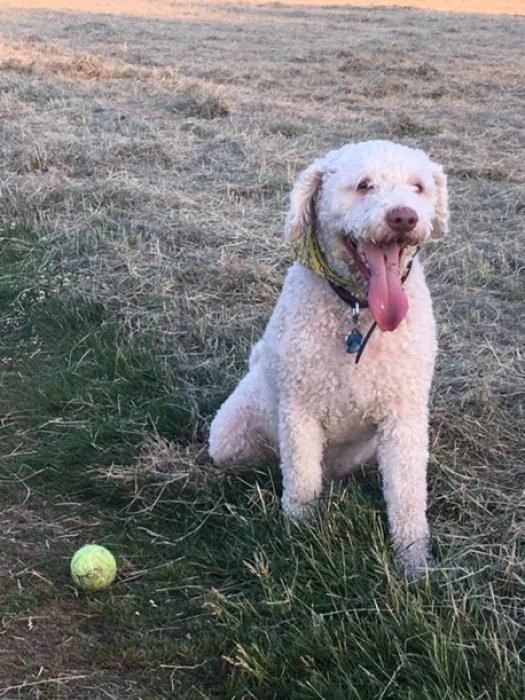 Dougal is a cream/white fluffy Spanish water dog who went missing from kennels in Cuddington on Wednesday, 29th August, morning and was seen by the train station.
A woman has reported that she saw a white van parked by Willington Road and Shay lane trying to catch a dog which matches Dougal description. Dougal was wearing a collar with a tag and a lead when he went missing and is microchipped.
If anyone has any information, or possibly spots him, could they please contact us immediately on 07504756496 or
07950959954. Please do not try to catch him as he frightens easily and will run.
Thank you so much for helping, we all appreciate anything you can do.