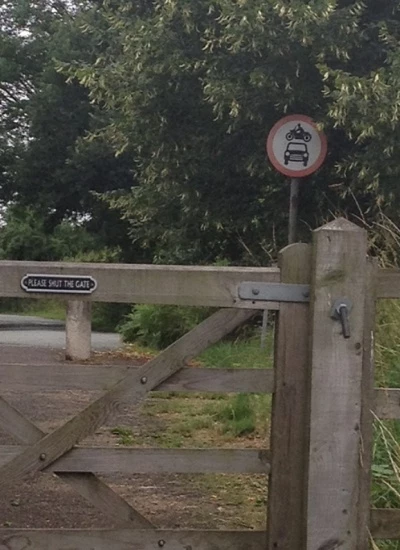 As a car driver , having got past the railings, opened (and shut) the gate would the sign stop you?
I doubt it but then the concrete bollards beyond surely would!
Nice to see our Highways department employing sign installers with a sense of humour.
I guess they had one left over and in need of a good home.
This was done just after the Tarvin bypass was built.
Is there a time period after which no action can be taken?
Answers please via Chat or Facebook