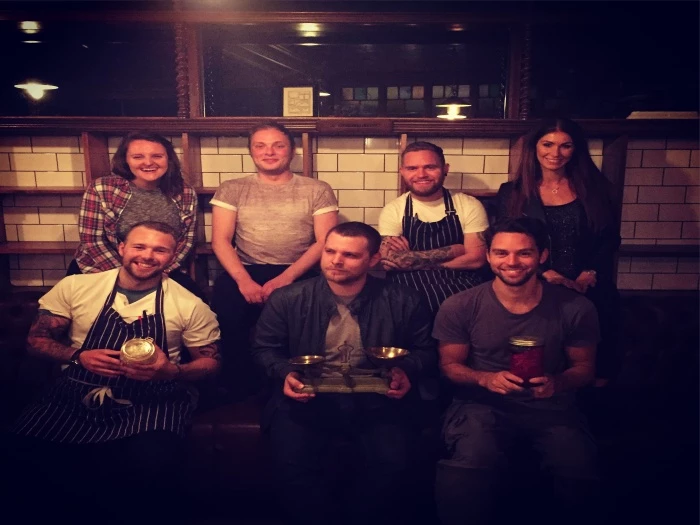 Like the proverbial bus, nothing and then three come along together! Well it may be two rather than three but having lost the Gunnery restaurant 6 months ago Tarvin now will have two new restaurants within a space of just over a month.
We recently reported the new restaurant at Jessops and on Saturday 26th September there will be the launch of the new Cornichon at the Gunnery restaurant. The family in question is the Greens who hail from Nottingham. The four partners in the restaurant are Ben and his wife, Lisa Green, and Ben's brother Edward and his wife, Georgina. Edward, an electrician, has been heavily involved in the revamping of the Gunnery but when the restaurant is up and running it will Ben, as Chef and Lisa, as General Manager, that customers will mainly be seeing.
The name of the new restaurant originated out of a brainstorming session with the family and it was Ben and Edward's dad who eventually came up with Cornichon. It fitted their aim of creating the relaxed atmosphere of a French bistro and Ben's 10 year experience of creating classic French bistro dishes which will be mixed with some worldwide favourites. To compliment the quality of the food, the Barman, Tom Johnson, will be serving classic cocktails and other drinks with the style and standard of the best of urban bars.
Tuesday to Saturday they will be open for lunch and dinner. On Sunday they will just open for lunch and on Monday they will be closed.
Ed: Click on picture to see who is who- you may need to scroll down to see their names