By the Community Centre Committee
The last Friday in the month is becoming a special evening for more and more Tarvin families as they make their way to Tarvin Community Centre for the increasingly popular Family Film Nights.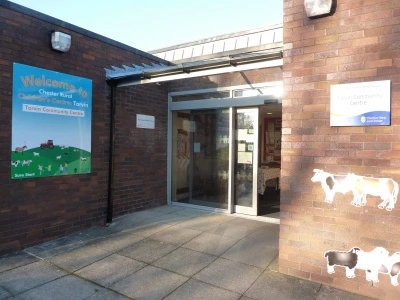 Starting in September last year with about 50 people , the evenings have grown in popularity and in May nearly a hundred and fifty people came along to watch The Croods.
Community Centre Chair Alan Wilkinson said 'We are delighted that we took the decision to try this form of entertainment and are pleased that the evenings have been so popular. The children seem to enjoy the relaxed atmosphere, bringing along their cushions and cuddly toys. A few even come in their pyjamas! The grown ups can relax with a drink knowing that the cost of watching some excellent new releases is much cheaper than at the cinema.'
The evenings make a small profit for the Community Centre but one of the main benefits is getting a new generation of residents using the Community Centre regularly. 'These Mums and Dads are the people who we hope will one day be running the Centre' said Alan 'so it is important that going to the Community Centre become an integral part of their family life'.
Rural film shows are now quite widespread, Kelsall, Tarporley and Bickerton all have shows, and the Tarvin Methodist Church regularly shows classic British films. If there is a demand in the village for a wider variety of films, perhaps with a more adult appeal, then the Community Centre would be delighted to develop that audience as well. Perhaps a Film Club could be the next new thing to add to the Community Centre menu of activities.