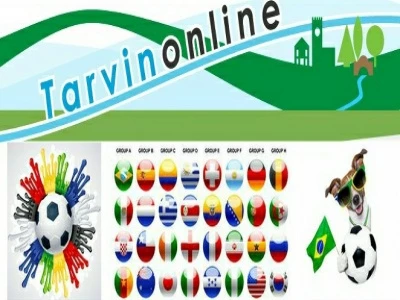 With the launch of our very own Tarvinonline Fantasy World Cup competition you may be interested to learn how the draw to select teams will take place.
Security
We will use hi-security tubs to ensure the names of the football teams are not visible until drawn, and, similar tubs with the numbers 1 to 32 which again are not visible until drawn. So everything is secret until the draw takes place.
Drawing Football Teams
Altogether there are 32 football teams who have qualified for the World Cup in Brazil, all of whom have been allocated a World Ranking by FIFA
Therefore we have decided that the top 16 seeded football teams will be in one pot (Top Seeded Team Pot or TSTP). This will ensure that each pub has at least 8 teams capable of winning the World Cup. The No 1 seeds are Spain, followed by Germany and Argentina.
The remaining 16 football teams will be in another pot (Lower Seeded Team Pot or LSTP) -the lowest seeded qualifier are the Cameroon seeded in 59th position!
Allocating Football Teams
Finally there will be two pots of numbers, one for the Red Lion numbered 1-16 (RLP), and one for the George and Dragon numbered 17-32 (GDP). When you sign-up to play our Fantasy Football Game, on the sign-up sheet each line is numbered, and you put your name against one of the numbers, hence the Red Lion has 1-16 and the George and Dragon has 17-32, representing the number of Football teams taking part in the Brazil World Cup.
The Draw
After a toss of a coin as to which pub has the first draw from the TSTP, the pub that wins the toss will be allocated the first team picked. It will be a top seed! Then a number will be drawn from either the RLP or the GDP (whoever won the toss) and that football team will be allocated to the number drawn and entered on that pub's entry sheet. The next team picked from the TSTP will be allocated to the other pub, and a number will be drawn from the other number pot (RLP or GDP).
This will carry on until all 16 seeded teams have been drawn and the TSTP will be empty.
The next step is to draw the remaining teams, again alternatively, from the LSTP, followed by a number and allocated to the pub.
Are You Still Awake!!
Don't you agree that FIFA are experts in creating imaginative yet confusing draws, we are hoping that ours is even more confusing and that FIFA may buy it for the next World Cup