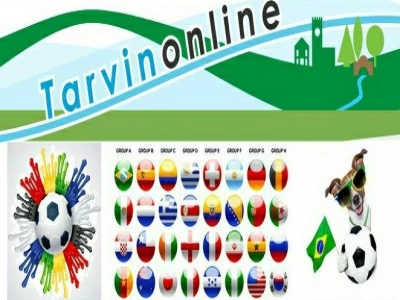 The first round of games in the Brazil World Cup have now been completed with a surprising number of entertaining games.
Most teams have been set-up to win their first games, to try to establish their position in each qualifying group knowing that a win or draw in their next game could secure their route into the Second Round.
The first Tarvinonline Fantasy Football League points table can be downloaded here
As you will see Holland are leading the way with their thrashing of holders Spain providing an initial points total of 17 which is good news for team no 5 at The Red Lion.
In second place are Germany, as usual making a flying start in World Cup games and beating Portugal 4-0 thereby securing 15 points for team no 11
In joint third place are France and Brazil. Seeded 28 for this year's World Cup, France managed a 3-0 win over Honduras who kicked everything but the ball! Securing 12 points for Team 28
Brazil have played 2 games with an easy win over Croatia followed by a lucky goal-less draw against Mexico. Team 13 has 12 points for Brazil.
Log on daily to Tarvinonline for updates as the Fantasy World Cup continues....