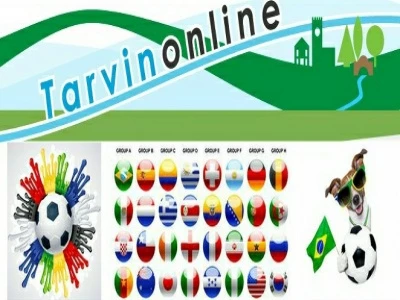 The Brazilian World Cup has kicked off and already a number of surprises!
Who would have predicted a 5-1 win by the Netherlands against current World Cup holders Spain, and, Costa Rica's thrashing of in-form Uruguay.
I guess we all expected England to lose!!
The results from the first 8 Group games have been downloaded to a super-computer at a secret location and converted into the points earned in the Tarvinonline Fantasy Football competition being run by The Red Lion
The early leaders with 17 points are the Netherlands (Team 5), with Columbia (Team 9), Brazil (Team 13), Chile (Team 15), and, Costa Rica (Team 24) next all with 11 points.
Keep up-to-date with all the scores on Tarvinonline.org