ST ANDREW'S CHURCH TARVIN, & ST PETER'S CHURCH WAVERTON.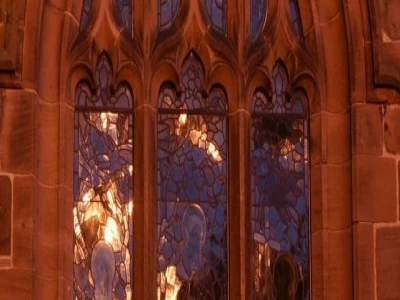 .
Michael Reynolds brings together the three choirs of which he is Musical Director, when Voices from Tarvin Church Choir, Waverton Singers, and Chester Chorale combine for performances of Faure's Requiem,at St Peter's Church, Waverton, on Tuesday 22nd March at 7.30 p.m, and St Andrew's Church, Tarvin, on Good Friday 25th March at 7.30 p.m.
They will be accompanied by organist James Andrews (St Werburgh's Church, Chester),and feature Soloists Olivia Hunt, Luke Mulholland, and Harri Graham.
French composer Gabriel Faure, (1845- 1924) produced his Requiem in d,Opus,48, over a period of three years, and it was premiered in July 1900 at the Trocadero in Paris.
Do take this opportunity to enjoy this beautiful work. No ticket required, but there will be retiring collections.