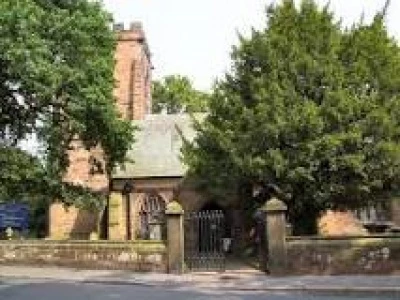 The centre of St Andrew's Church was packed last Friday evening for an exhilarating rendition of Faure's Requium, performed by a 60 strong choir made up of members of St Andrew's Church Choir, Waverton Singers, and Chester Chorale.
The Choir had been assembled by St Andrew's Musical Director, Michael Reynolds, who conducted, and it was accompanied on the organ by James Andrews, organist at St Werburgh's Church, Chester.
Soloists were Lucy Rushford, Luke Mulholland and Harri Graham.
"Requium" is the best known of Faure's large scale classical works, and although composed immediately after the death of his parents in 1885 and 1887, he disclaimed any connection, and declared it was "composed for nothing----for fun, if I may be permitted to say so". The text is based on the Roman Catholic Mass for the Dead, with some omissions and amendments.
This was certainly an inspirational and uplifting work for a Good Friday, and Michael Reynolds is to be congratulated on bringing together such local talent for the enjoyment of so many people.
The concert had also been performed last Wednesday evening in Waverton Church, where it was, I am told, received with equal acclaim.