Festival of Winter Walks 17 December 2016 – 8 January 2017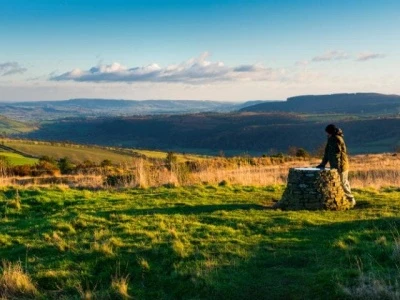 The Festival of Winter Walks was set up by Britain's walking charity, Ramblers. Their aim is to make walking paths safer and encourage people to do more walking. And this year, they want you to go out walking over the Christmas period!
There will be hundreds of free woodland walks taking place all over the country between 17 December 2016 and 8 January 2017. It's a great way to burn off that Christmas dinner and have fun doing it together with your loved ones.
Depending on how much you feel like doing, there will be short, easy trails you can enjoy with family and more challenging walks for the experienced hiker!
They'll take place in various places in Scotland, England and Wales, each one guided by someone from Ramblers. Some will even have themes like 'fancy dress', 'tipsy toddles' and 'cake walks'.
And of course each walk will be about exploring the wintry landscape. It can seem more appealing to curl up indoors, but it's during winter that some of our most beautiful scenery appears.
For more information on Ramblers wintry walks, go to the Festival of Winter Walks website.