By Cheshire Fire Brigade - 24th December 2013 6:00am
From Cheshire Fire Brigade
Take extra care during the FBU strike on Christmas Eve from 7pm until midnight when there will be less fire engines available.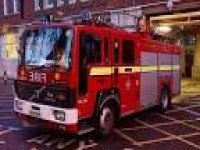 There will be plans and procedures in place that will enable the Fire Brigade to continue to protect the communities of Cheshire during this strike, but because there will be less fire engines available, please be extra vigilant- take extra care.
Please make sure you have a working smoke alarm installed in your home, know exactly how to get out of your home if a fire was to break out.
Be especially careful not to overload plug sockets with Christmas lights and remember to switch them all off before you go to bed.
It is also important for anyone going out and enjoying a party on Christmas Eve to remember not to start cooking when you have had a drink- it is one of the biggest causes of and potentially most dangerous kind of house fire.
Also remember to leave cars at home if you are thinking of having alcohol- never drink and drive.
Tips to stay safe at home.
TEST- fit a smoke alarm and test regularly
PLAN- plan your easiest escape route
CHECK- check all appliances before going to bed or leaving the house
CARE- never leave cooking unattended
CLOSE- close doors at all times- this can prevent fire spreading
CALL- get out and call 999 at the first sign of fire
Tips to stay safe on the roads
Please take extra care while driving. We now rescue more people from road accidents than fires, so take extra care on the roads.
SEATBELT- always wear a seatbelt
WEATHER- drive carefully
SPEED- slow down. Speed kills
ALCOHOL- don't drink and drive
MOBILES- don't use a mobile phone while driving
CHECK- check your vehicle, particularly your tyres
popular recent storiesAlso in the news