By Tarvin Webteam - 12th June 2014 6:00am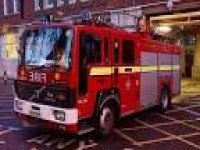 The Fire Brigades Union have announced a 24-hour strike from
9:00 am on Thursday 12th June until 9:00 am Friday 13th June 2014.
There is also another strike planned for 10am to 5pm Saturday June 21 2014
Stay safe during the strike

Please make sure you have a working smoke alarm installed in your home and know exactly how to get out of your home if a fire was to break out.
We would also advise people and businesses to avoid doing anything that could increase the risk of a fire breaking out.
Take extra care on the roads
We now rescue more people from road accidents than fires, so we are urging people to take extra care on the roads
1. SEATBELT — always wear a seatbelt
2. WEATHER — drive carefully during bad weather conditions
3. SPEED — slow down. Speed kills
4. ALCOHOL — don't drink and drive
5. MOBILES — don't use a mobile phone while driving
6. CHECK — check your vehicle, particularly your tyres
Take extra care at home
Please take extra care so that your family and your home stay safe.
Please follow our six steps to protect yourself and your property and share this message with your friends, family and neighbours:
1. TEST — fit a smoke alarm and test regularly
2. PLAN — plan your easiest escape route
3. CHECK — check all appliances before going to bed or leaving the house
4. CARE — never leave cooking unattended
5. CLOSE — close doors at all times — this can prevent fire spreading
6. CALL — get out and call 999 at the first sign of fire
Also, please make sure you lock wheelie bins away and don't let any rubbish build up close to homes or outbuildings.
More information about the strike and more safety information can be found on the following page on the Cheshire Fire and Rescue Service website:
popular recent storiesAlso in the news