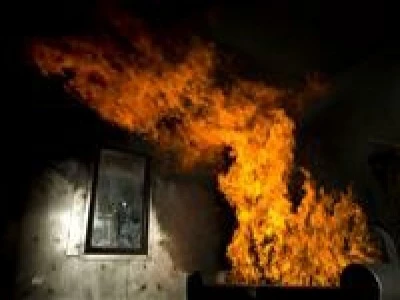 Cheshire Fire and Rescue Service is warning people about the dangers of smoking after three fires over the weekend.
Two of the blazes resulted in casualties and all three were caused by smoking materials.
The incidents, in Neston, Chester and Ellesmere Port, highlight the deadly dangers of smoking which will be promoted by CFRS as part of this month's Fire Kills campaign.
The first incident was on Saturday 29 March in The Quillet, Neston. One fire engine from Ellesmere Port and one from Heswall (Merseyside FRS) were called to a house fire. Firefighters, two wearing breathing apparatus, found a small fire in a downstairs room which had been caused by a discarded cigarette. A casualty was taken to hospital suffering the effects of smoke inhalation.
The next incident, in Walmoor Park, Chester at 19:45 on 29 March, was a fire in a ground floor living room from which firefighters rescued a woman. She was suffering from smoke inhalation so crews from Ellesmere Port and Chester gave casualty care until paramedics arrived. Firefighters wearing breathing apparatus used a hose reel jet and a high pressure fan to put out the fire and disperse smoke.
The third incident over the weekend involved a fire in a wheelie bin, into which lit smoking materials had been dropped. It happened in New Grosvenor Road, Ellesmere Port at 19:41 on Sunday 30 March. Firefighters used a hose reel jet to put out the blaze.
These simple steps can help prevent a cigarette fire in the home:
Never smoke in bed. Take care when you're tired – it's very easy to fall asleep while your cigarette is still burning and set furniture alight
Never smoke when under the influence of drugs or alcohol. If your lit cigarette starts a fire you could be less able to escape.
Put it out, right out! Make sure your cigarette is fully extinguished
Fit a smoke alarm and test it weekly. A working smoke alarm can buy you valuable time to get out, stay out and call 999
Never leave lit cigarettes, cigars or pipes unattended – they can easily overbalance as they burn down
Use a proper, heavy ashtray that can't tip over easily and is made of a material that won't burn.
A third of all deaths from fires in the home are caused by cigarettes. Smoking is the single biggest killer in accidental fires in the home, often because of careless behaviour such as smoking in bed, or not taking care after drinking alcohol.
Some 288 fires have been caused by smoking materials in Cheshire over the last three years for more info click here