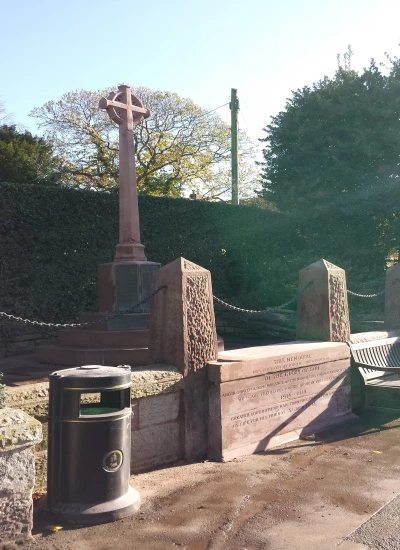 FIRST WORLD WAR – LOCAL HEROES NOT FORGOTTEN.
Not many people will be aware that the Commonwealth War Graves Commission (CWGC) come to the Tarvin Graveyard at St Andrew's Church every 18 months to clean the gravestones of four men who died as a result of their injuries sustained in the 1914-1918 war.
Their names are :-
BULL, Private, A.E, 306885. 1st Bn. Tank Corps.
Died of wounds received in France, 24 September 1919. Age 34.
JOHNSON, Private, J H, 18664, 10th Bn Cheshire Regiment,
Died of wounds, 18 November 1916. Age 24
LIGHTFOOT, Private, THOMAS HENRY, 68907. Machine Gun Corps.
Died of pneumonia, 18 October 1918. Age 35
SHERWIN, Lance Corporal, T.L 446104, 56th Bn, Canadian Infantry.
Died 19 April 1916
WE WILL REMEMBER THEM.
The War Graves Commission have details of 1.7 million men and women from the Commonwealth on their records,and have graveyard responsibilities in 154 countries and 23.000 locations.
It was formed in 1917 during the First World War and has responsibility for building and maintaining cemeteries & memorials across the world.
They also have an extensive record system that has can locate the names of those fallen, and in which graveyard they have been interred. They can also organise visits to battlefield sites, again across the world.
More information can be obtained on www.cwgc.org