By Tarvin Webteam - 19th May 2014 6:00am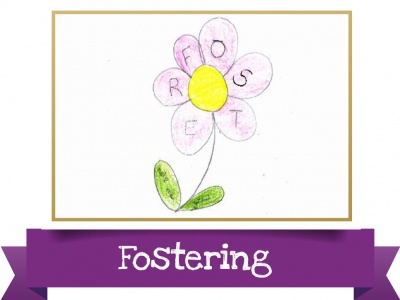 Monday 12 May marked the start of Fostering fortnight. Local authorities across the country will be holding events to raise awareness of the need for more foster carers — there is both a national and local shortage of foster carers.
Cheshire West and Chester Council launched Fostering fortnight with a recruitment event for employees on Monday 12 May at MBNA/Bank of America and on Thursday 15 May for employees at Countess of Chester Hospital.
On Sunday 18 May there was a stand at the Chester Half Marathon where runners and spectators could find out more about fostering and adoption.
On Wednesday 21 May members of the public can visit the recruitment team at Cheshire Oaks (by Nike) from 9.30 am — 4 pm.
The theme for this year's Fostering Fortnight is Guess Who? At the larger events CWaC will be taking along their 'Guess Who Fosters' game board.
A campaign to boost the number of foster carers in West Cheshire is also taking to the road.

Cheshire West and Chester Council has also commissioned a taxi to be branded up to help promote its SMILE campaign.

The livery features cheerful cartoon images and asks: "Ever thought about fostering? Why not?" and displays the text number, telephone hotline and website address.

It is hoped the eye-catching cab will raise awareness of the need for more individuals or couples who are able to open up their home to a looked-after child, either on a short-term or long-term basis.

The taxi was officially launched by Lord Mayor of Chester and Chairman of Cheshire West and Chester Council, Jill Houlbrook.

Councillor Houlbrook said: "Fostering fortnight takes place during May, so the timing is ideal to step up our SMILE campaign a gear with this specially-branded taxi.

"We hope that seeing it on the borough's roads will make people stop and think, and perhaps even spur them on to make that initial contact and find out what fostering is all about."
Foster carers are needed in West Cheshire for children and young people of all ages, but in particular, children aged over five, teenagers, siblings, children with disabilities, and a parent and child.

No qualifications or special experience is necessary — just a commitment and willingness to learn.

Anyone wishing to find out more about fostering, or adoption, can:
Text SMILE to 80010
Telephone the recruitment team on 01244 972222
Visit the website
(Ed. The above article is from the CWaC website)