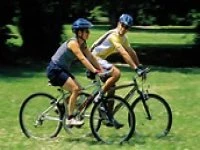 The training course below comes recommended.
This new initiative is open to everyone who would like to increase their cycling skills, from basic beginner to the more experienced. I've been informed by one of our parish clerks that it is was excellent and she now feels more confident after doing the course with a couple of friends in Chester.
However, you do have to register but once you've registered and then completed the booking form, if there were 3 or 4 in Northwich area they come out to deliver the course locally.