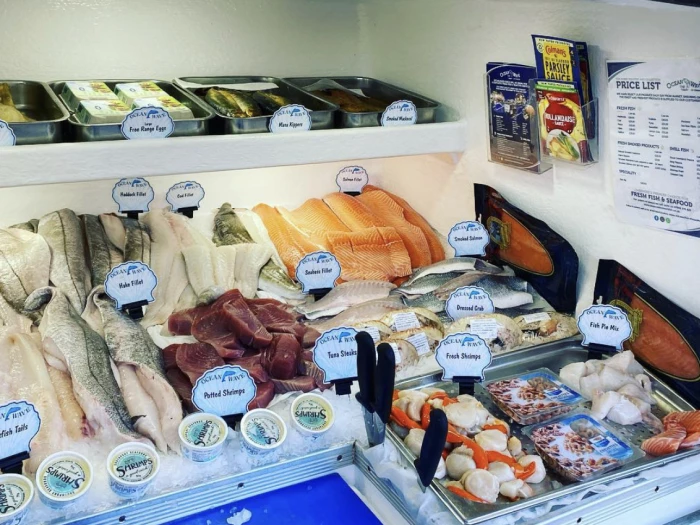 Matthew is seen regularly outside the George and Dragon with his familiar mobile "Ocean Wave" fishmonger van. TO do support local businesses and although he doesn't live in Tarvin, many residents appreciate Matthew's service and the freshness of the fish so just as a reminder here are his locations and times
'CATCH US' TOMORROW! THURSDAY LOCATIONS OCEAN WAVE of CHESHIRE
Audlem (Outside the Lord Combermere) 9.30-11am
Wrenbury NEW STOP (outside the village store) 11.15-12noon
Tarporley (Lychgate Lane) 12.30pm -- 13.45pm
Tarvin (George & Dragon car park) 2.15pm -- 2.55pm
Kelsall (Community centre car park) 3.00pm -- 3.25pm
Delivering the very finest, hand-selected produce from the market to your table. You can 'catch us' every week for collection or door to door deliveries.
4am Fleetwood quayside
7am Ready for collection
For pre-orders or to arrange a home delivery on the locations above, please call or message us and we will gladly arrange, new orders welcomed.
Kind regards
Mathew
07788767677