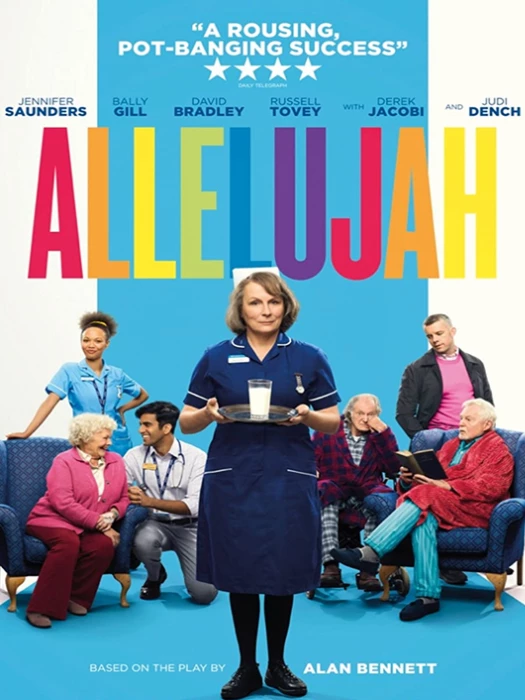 Friday Film Night adult feature film at Tarvin Community Centre
ALLELUJAH (12A)
Friday 26th May 2023 at 8.00pm (Doors open 7.30pm)
NB! Tickets now only available on the door: £5 per seat, Bar open for drinks and nibbles
ALLELUJAH is a warm and deeply moving story about old age. When the geriatric ward in a small Yorkshire hospital is threatened with closure, the hospital decides to fight back by galvanizing the local community: they invite a news crew to film their preparations for a concert in honour of the hospital's most distinguished nurse. What could go wrong? ALLELUJAH celebrates the spirit of the elderly patients whilst paying tribute to the deep humanity of the medical staff battling with limited resources and ever-growing demand.
Starring Jennifer Saunders & Judi Dench
Released on 17th March 2023 and a running Time 1hr 39m
t...