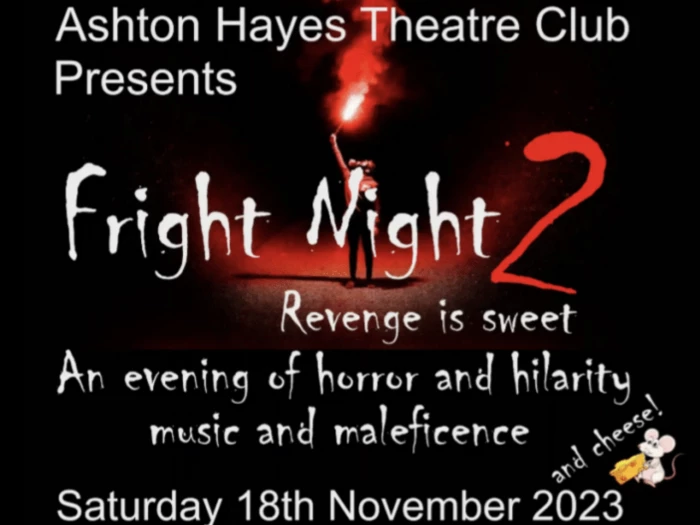 Ashton Hayes Theatre Club Presents:
FRIGHT NIGHT 2
Revenge is Sweet...
18th November 2023
An Evening of horror and hilarity, music and maleficence... and cheese
Doors: 7:00pm
Show: 7:30pm
Join Ashton Hayes Theatre Club at Tarvin Community Centre for their second Fright Night. They have a great evening of entertainment lined up, including music, monologues, short plays and sketches.
Get your tickets at ourBox Office
Tickets are £15 including supper. Bring your own drink and choice of drinking vessel.
The mayhem kicks off at 19:30 (not quite the witching hour, we know, but some of us need our beauty sleep!).