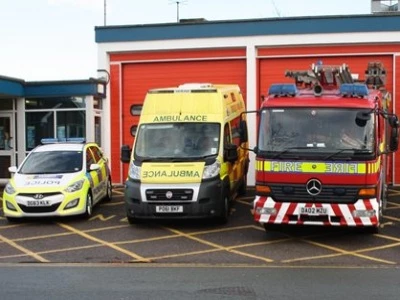 Working together with partners from the public, private, voluntary and charity sectors is key if waste, duplication and inefficiency are to be reduced and removed. I believe that in the current financial environment this must go further than merely partnership there must also be formal collaboration wherever possible to ensure the capacity and capability of policing operations is increased and any cost savings are realised. I am clear however, that this must sit against the fundamental backdrop of improving services for our communities in Cheshire.
Within my Police and Crime Plan I highlight that considerable work continues to progress developing more opportunities for police collaboration. I am continuing to support the Constabulary in this. In Cheshire we are already involved in numerous collaboration agreements with our policing neighbours including North West motorway policing, underwater search and marine units and collaboration with North Wales with regards to firearms. In addition the Constabulary works with North West partners in the areas of regional intelligence and crime and counter terrorism. Collaboration must cross what are considered as conventional police boundaries. This is why work is also in place with Northamptonshire and Nottinghamshire for the delivery of multi-force shared services delivering a range of essential human resource and finance services.
Earlier this month the Home Secretary outlined the need for the three emergency services (police, fire and ambulance) to work in a closer and more integrated manner. I am supportive of this approach and this is why, in November 2013, I called together a meeting of the heads of Cheshire Fire and Rescue and North West Ambulance Service, along with Cheshire Constabulary to look specifically at opportunities where we could collaborate together.
I believe this is just the start of what the three services can achieve by working more closely and is why I have continued to host regular meetings with leaders from Fire and Ambulance to ensure that opportunities are not lost. As a result a project has been commissioned, led by senior officers from each of the three services, to explore all areas of our services and functions and whether we could do this in a more joined up and collaborative way – the main aim being improving the service for the public. The initial outcomes of the project will be reported back to the Chief Constable, myself and Fire and Ambulance leadership in October.