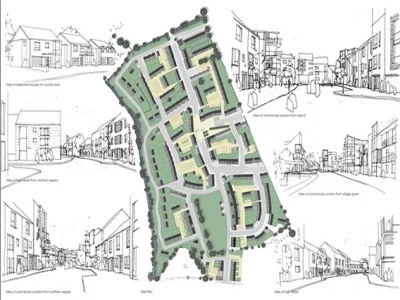 The Parish Council has had many discussions about the possibility of more development in Tarvin and the effect it would have on the quality of life in the village.
It notes that CW&C have designated Tarvin a Rural Hub in the new Structural Plan and is very aware of the changes to planning policy inaugurated by the current Central Government that favours residential development as a means of generating economic growth.
Given that further residential growth is more likely than not, the Parish Council has concentrated on identifying those aspects of infrastructure and leisure development that would mitigate the effect of a future increase in population. The provision of a village car park and extra recreational facilities are at the top of the list.
Garden Field, next to the old rectory has been identified as the only realistic suitable site for the car park, and an adjoining field, Harris Field, as a suitable site for further recreational facilities, including an all-weather pitch and a sports pavilion.
The Parish Council does not own these sites but has recently applied to register them as Community Assets. This new procedure ensures that the Parish Council has a right to know when development is proposed for that site and alerts developers to the needs of the community.
Development pressure on some of the land to the east of Tarporley Road is growing rapidly closer. The Parish Council is sympathetic to the desires of all the landowners namely the Chester Diocese, CW&C and Church Farm, to realise the development value of their land, but is determined to ensure that the needs of the wider community can be met within an integrated plan for the whole area.
The Parish Council does not want to see a piecemeal development of the area into individual estates each with its own parking and small area of swings. The Parish Council is also adamant that a defined and 'settlement boundary' be established to fix and maintain the open space between Tarvin and Oscroft.